News
A scrap car dealer in Moreton is available to assist you when you have a vehicle you no longer want.
Find out more about scrap car prices in Neston  by speaking to a registered scrap metal merchant.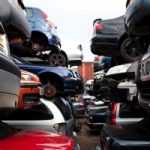 A scrap car dealer in Bebington has the experience and the knowledge to effectively scrap your old vehicle.