Category Archives:
Scrap Yard
Established scrap metal yards in Wallasey are the ones to choose for an excellent service.
The world is constantly under construction and metal scrap yards in Meols is a part of that ongoing process.
Find a registered scrap metal yard in Meols if you have large quantities of scrap metal you need to dispose of.
Look to an authorised scrap metal yard in Bebington if you have scrap metal offcuts that you wish to recycle.
Find the nearest scrap metal yards in Wirral to leave your unwanted scrap and other ferrous products.
If you are looking for scrap metal yards in Leasowe, Murphy Scrap Dealers is the place to visit.
Scrap metal yards in Bromborough are useful places that provide an important service.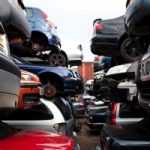 When choosing from scrap metal yards in Moreton the choice is easy.
One of the best scrap metal yards in Frodsham can be found at Murphy Scrap Dealers.
If you are searching for a way to rid yourself of your old car, then scrap metal recycling in West Kirby is the way to go.