Category Archives:
Scrap Metal
You may want to make use of scrap metal collection in Birkenhead if you have a large amount of scrap metal to dispose of.
Scrap metal wanted in Hoylake is our ongoing request.
There is always scrap metal wanted in Wallasey as it is a necessary and important way to lower your carbon footprint and make a little more cash. 
Scrap metal merchants in New Brighton that offer the best deal is Murphy Scrap Dealers.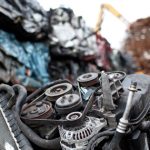 Any and all types of scrap metal wanted in Wallasey for recycling purposes. 
When you see an advertisement that says Scrap Metal wanted in Bromborough, do your research before you offer your scrap to them.
We at Murphy Scrap Dealers would like to clarify that scrap metal is wanted in Heswall at our scrap yard in Birkenhead.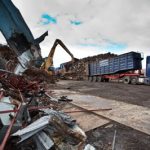 If your company generates ferrous scrap metal then you will be looking for scrap metal yards in Oxton.
Wondering what to do with all the ferrous metals in Bebington that are adding to your scrap pile in your workshop?
Even though scrap metal prices depend on a number of factors, scrap metal wanted in Moreton means that you can still get a good price.