Category Archives:
Scrap Metal Prices
If you want the best scrap prices in Leasowe, Murphy Scrap Dealers is where you'll find them.
Scrap metal prices in Wirral fluctuate with the demand for metals.
Gathering scrap for money in Leasowe is a good alternative to not only earn you some extra cash on the side, but also improve the quality of the environment.
Are you looking for the best scrap metal prices in Hoylake?
You could find a dealer who can offer the best scrap metal prices in West Kirby if your garage is filled with junk metal that is simply rusting away.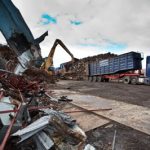 Scrap yard prices in Moreton are very reasonable, and customers are grateful that all kinds of metals are picked up, processed and recycled, keeping their environment free of scrap cars and other metal […]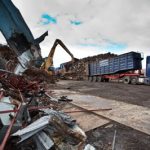 Murphy Scrap Metals offer unbelievable scrap metal prices in Heswall.
You could be surprised by scrap prices in Eastham.
If you are looking for the best scrap metal prices in Bromborough, get in touch with Murphy Scrap Metal, a family run company that has been in the scrap metal business for over […]
A reputable scrap metal dealer will offer reasonable scrap prices in Frodsham for your scrap.