Category Archives:
Scrap Metal Dealer
As scrap metal merchants in Wallasey, we have been providing a valuable service to our customers for over 50 years.
Registered scrap metal merchants in Port Sunlight can purchase all your scrap metal, including ferrous metals.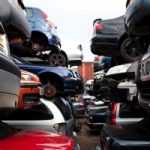 If you are looking for a scrap car Dealer in Oxton, look no further than Murphy Scrap Dealers.
Get in touch with the right scrap metal merchants in Oxton if you want to be part of the global multi-billion scrap metal industry.
You can find professional scrap metal merchants in Ellesmere Port at Murphy Scrap Dealers.
The best scrap metal merchants in Wallasey are those that accept and deal with both ferrous and non-ferrous metals alike.
Scrap metal dealers in Heswall can help in reducing wasting by recycling unwanted scrap metal.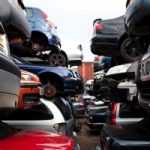 As almost all vehicles have a lifespan and when they stop working it is time to find a scrap car dealer in Bebington. 
Scrap metal merchants in Oxton help maintain a safe and clean environment in the region.
Among local scrap metal yards in Bebington, Murphy Scrap Dealers leads the way in ferrous metal.